Offering a new space for the youth in the Sahel region to express themselves
In recent years, the Sahel region has experienced a series of multifaceted, overlapping and worsening crises. This instability cannot be resolved without making young people feel more included in social and political circles. The media have a role to play in this area.
Democratic governance Gender equality Social cohesion The French-speaking world Young people
Launched at the start of 2019, the MediaSahel project, funded by the AFD (Agence Française de Développement), focuses its efforts on youth inclusion, in particular young women, and on the stabilisation and the development of democracy in Burkina Faso, Mali and Niger. Using a system that provides support for producing programmes, the project aims to offer people in the Sahel region reliable information and opportunities to participate in public life in their countries.
The initial activities carried out in the field have already shown the interest of local media in this content, which is dedicated specifically to youth issues. 24 radio stations were selected in the three countries to participate in the project and 20 people received training to lead the various workshops that constitute the key features of the project.
In Burkina Faso, managers of partner radio stations met with young people in late 2019 during a consultation workshop. It was an opportunity to generate a better understanding of the expectations of all parties and to d iscuss ideas and approaches to collaboration by region. Political cartoons were chosen as a support tool to initiate a debate about media education.
 "Currently, there is no real understanding of just how important these projects are for us. By learning to talk on the radio and in public, I have been able to create my association and have the courage to say what I think, to push things forward at my level." Aly, 23, welder (Burkina Faso)
Interactive radio programmes
In order to foster the creation of content for marginalised young people, stakeholders with centralised production capabilities were brought in to produce news and programmes centred on dialogue. As a result, the Kalangou and Tamani studios belonging to the Fondation Hirondelle produced and broadcast over one thousand programmes for Nigeriens and Malians in 2019. Several months ago, UNALFA (Burkina Faso's national union of free audiovisual media outlets) launched "Jeunes Wakat", an innovative, educational, humorous and participatory programme on the airwaves of more than 20 partner radio stations.
Lastly, new episodes of "So, what do you think?", produced in French, Mandinka and Fula, were created and broadcast by RFI to raise awareness of issues surrounding citizenship and participation among young people. The rates of participation in these various interactive programmes show a real appetite for these formats.
---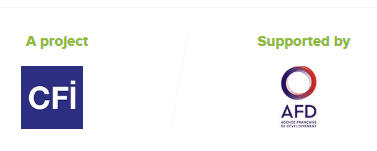 More projects carried out in 2019